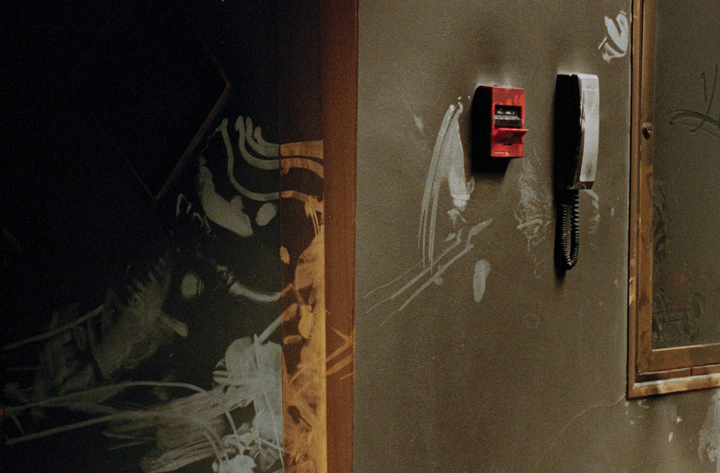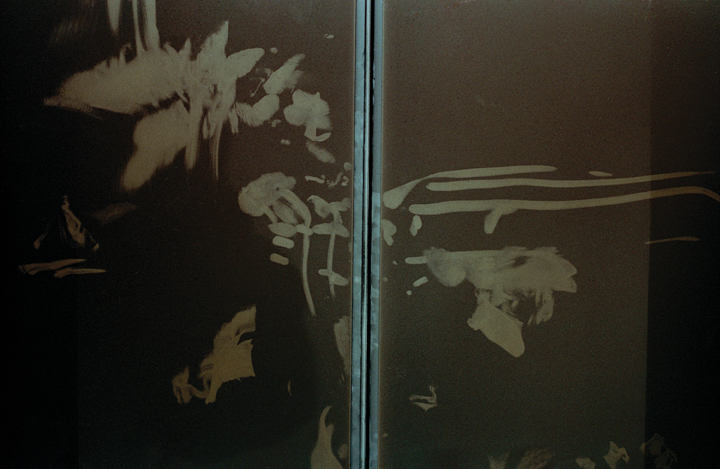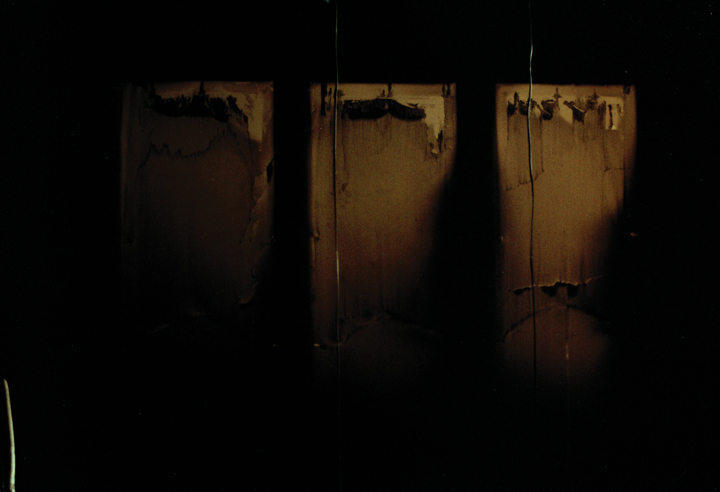 Maria Elvira Escallón, "Desde adentro From the inside", 2004, LightJet prints Courtesy of Galeria Alcuadrado, Bogotá
Maria Elvira Escallón presents photographs that document the state of the walls and other surfaces of the building in which she worked, shortly after the devastation that resulted from a terrorist attack.  More than just another media inspired image of the "spectacle," the artist shows the traces left by those who were in the building during the event, recorded in the layers of ashes and soot covering the surfaces – signs of the fear and pain that were experienced there.
The particular signaling of the places creates a connection on the level of experience to the implications of an act of this multitude, and goes far beyond a mere description of material destruction.
The marks left by human beings and objects that inhabited this place are permanent testimony, extracted from the development of events.  The moment becomes everlasting – a unique visual documentary of those hours.  Each trace on the walls functions like a document ignored by the media in its rush for immediacy.  These signs allow the instant to lose its ephemeral character and to endure.
In From the inside, the works are presented on a human scale so that the body of the spectator becomes involved in the work and resonates with the awaiting images.  These images ultimately function like a mirror that helps us to understand how our role as spectator is susceptible to being transformed, in just a matter of seconds, into that of a victim, without necessarily allowing for a justification or comprehension of events.
These works construct memory as a way of deactivating the patterns of forgetting that keeps us from recognizing ourselves as – and acting like – part of a collectivity or context.
– Carmen Maria Jaramillo