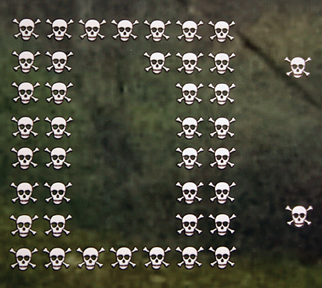 Miguel Ángel Rojas, "Santa I", 2006, digital print Courtesy of Galeria Alcuadrado, Bogotá  and Sicardi Gallery, Houston
Santa, by Miguel Ángel Rojas, unfolds the possibility of entering into dialogue with the time of the image and with its representation.  A foggy forest builds the scenario for these encounters: it may well be an allegory of savanna landscape, or the instant that records the currently fragile balance of the forests; it may well be an image building parallels between fumigation and fog curtains, or the representation of a political and cultural scene slowly being subject to more and more intervention.
Regardless of its similitude with what is represented, the image does not enhance reality nor does it render a more visible reality. It is the fantasy of being able to observe what appeals to us in it. It seduces us into seeing our own life from a "without" that, being rigorous, is scarcely peaceful.
– Maria Soledad Garcia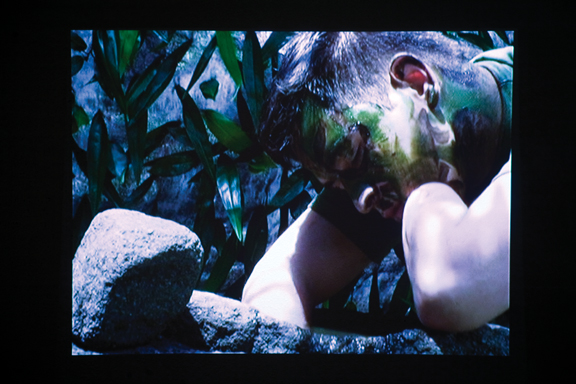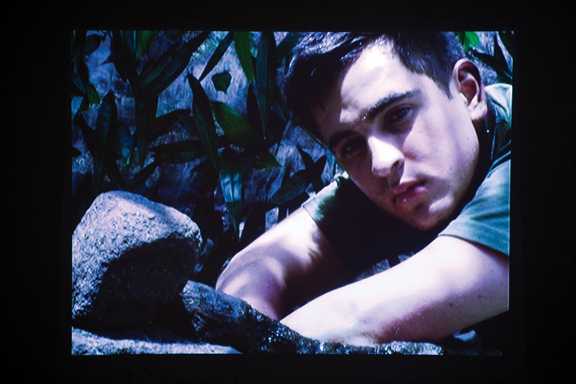 Miguel Ángel Rojas, "Caquetá", 2006, video stills