LINAREJOS MORENO
For one decade now, I have been documenting spaces that are fated to disappear. They are all marked by the frenetic transformation of the Spain of my birth over the past 30 years and the closure and reconversion of the industries linked to my family environment. However, this documentation is not objective; rather, it aims to reach a state of estrangement linked to personal memory and the intimacy of "the inhospitable" and "the disquieting (Unheimlicht)." To accomplish this, I perform a series of actions that I then photograph that speak about the subjective memory of these spaces and the globalising trend in economics that has triggered their disappearance. Always on the boundary between theatrical figuration and complex ritual, I explore the fragility of human beings when faced with the vast economic machinery.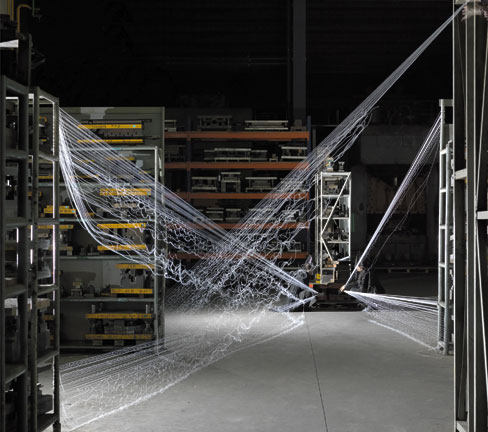 Linarejos Moreno, (detail), "Corte y Retroceso de hilos I. / Cutting and Rebounding of Threads", 2010, Inkjet print on burlap, 62" x 118"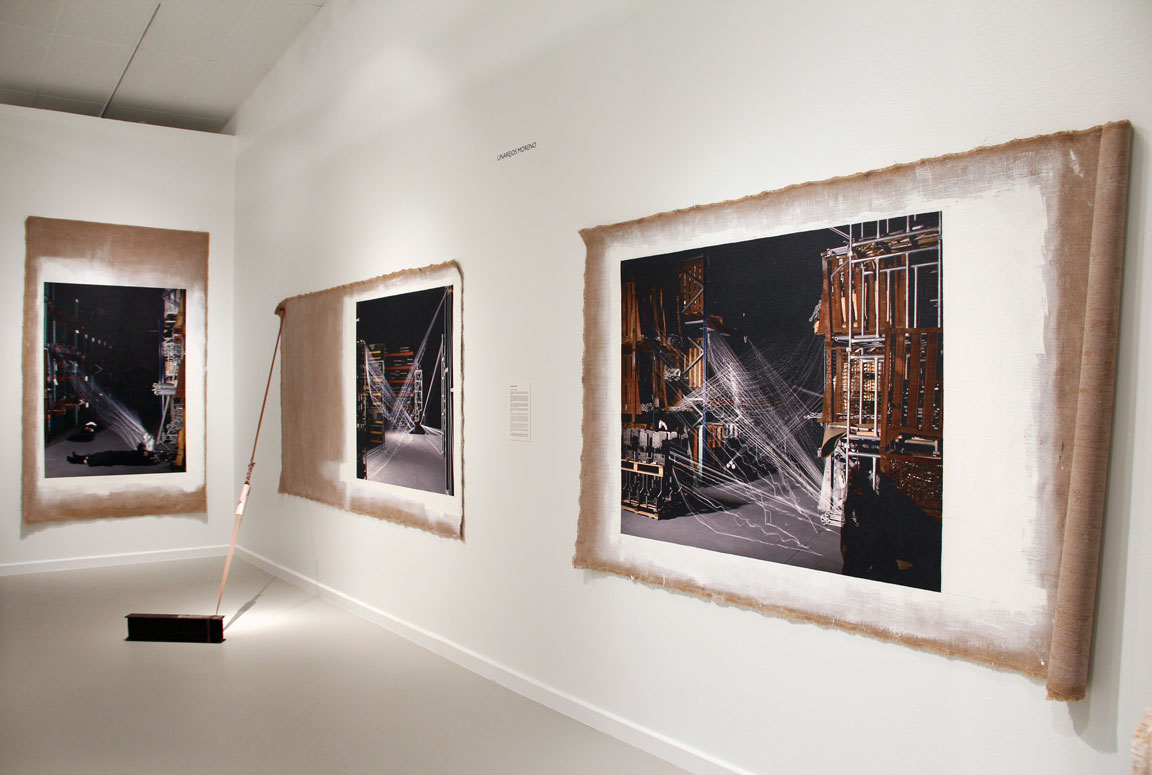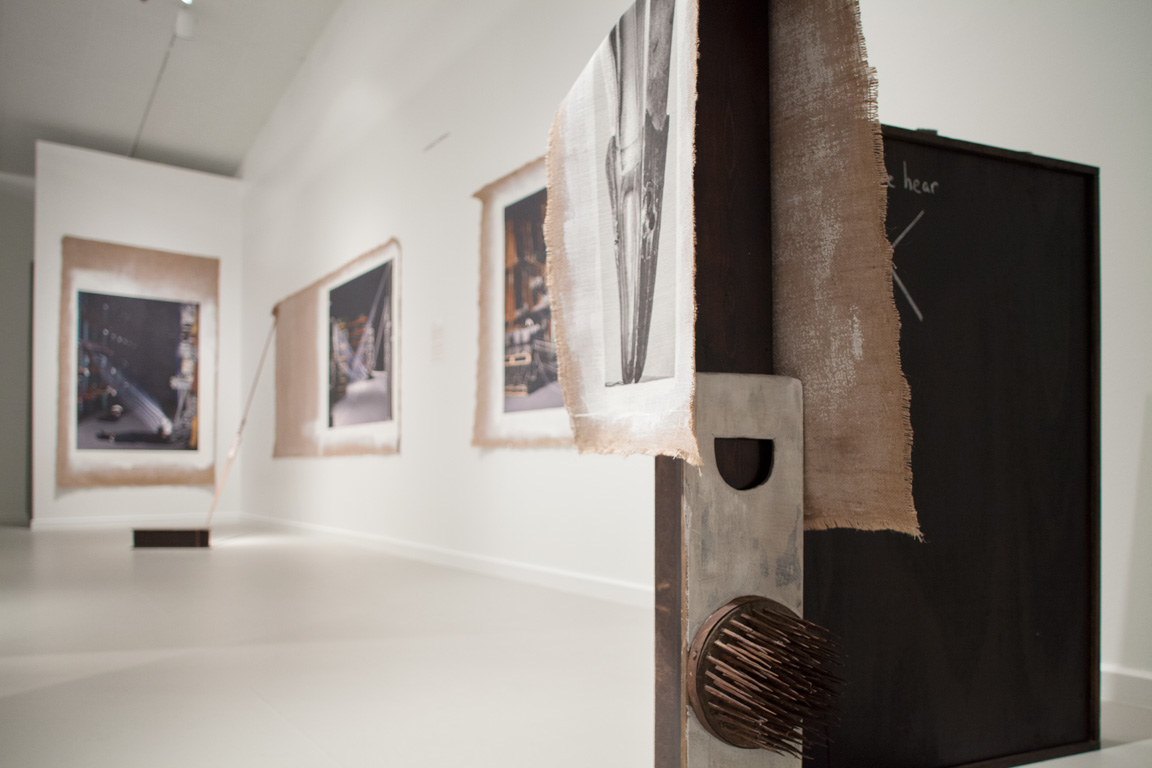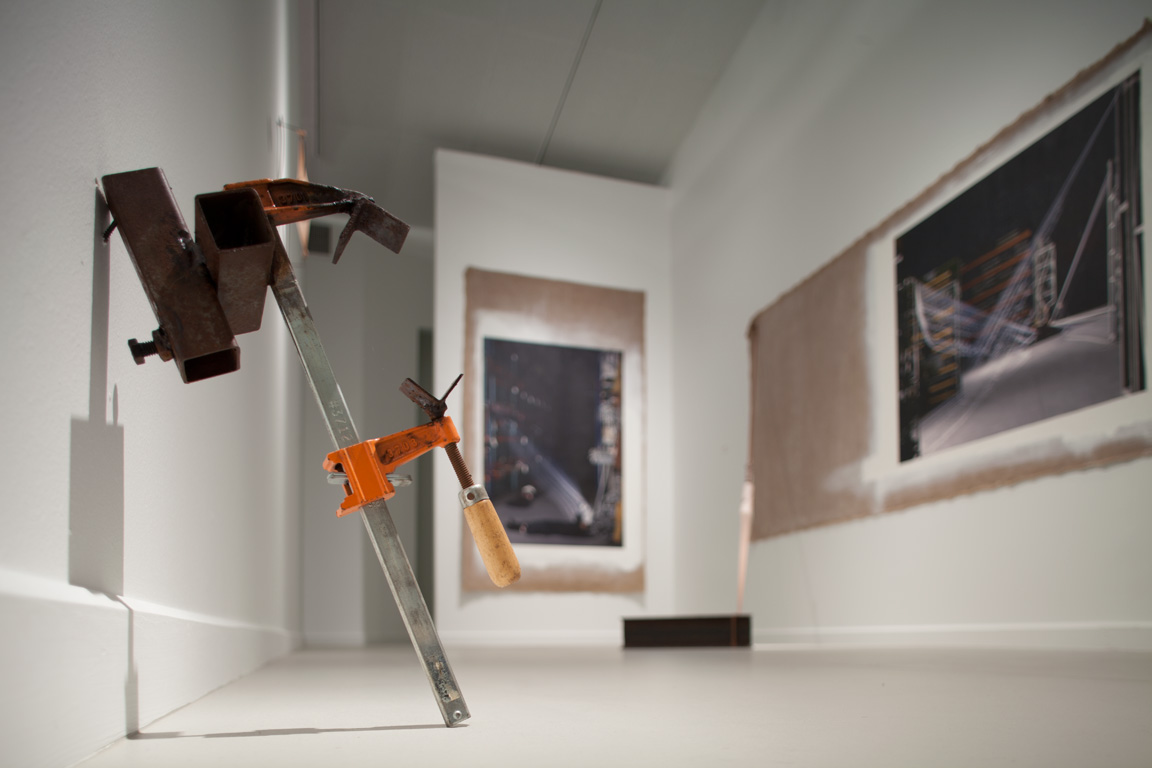 Linarejos Moreno, Installation view Station Museum of Contemporary Art, 2012
bio:
Linarejos Moreno was born in Madrid, Spain, in 1974. In 1996 she graduated from the Conservation and Restoration of the National Heritage and Cultural Assets School (E.S.C.R.B.C). She earned her BA in Fine Arts from the Complutense University of Madrid (UCM), in 1998. She finished her Masters in Technologies Digitales in Photography and Video at UCM, in 1999, and received her ABD in Fine Arts from the UCM, in 2000. She completed her training in Paris working in the department of photography and graphic design in the architecture agency Zen+DCO from 2000-02. In 2005, Moreno received the ABC Painting and Photography Prize, and in 2008, she was awarded the Purificación García Prize for Contemporary Photography. She has had solo-exhibitions in Madrid at Sala Amadis, Vacio 9 Gallery, and Casa de Velazquez. She also exhibited in PHOTOESPANA'09 in Madrid and the Contemporary Art Bienal Rafael Boti in Córdoba, in 2010.