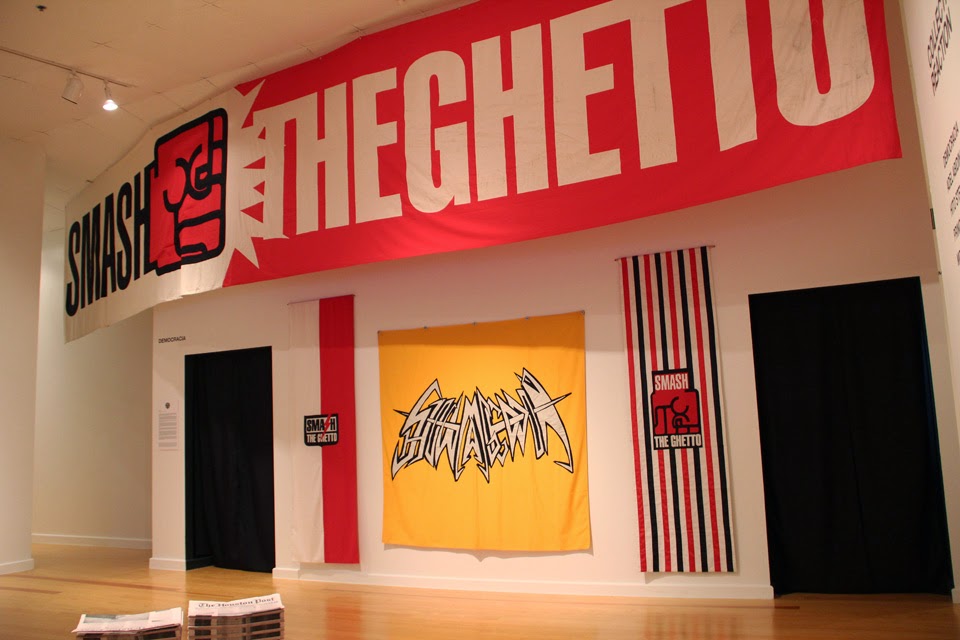 Democracia, "Welfare State: Smash The Ghetto", Installation view, 2014, Station Museum of Contemporary Art

Welfare State Series, 2008
Four-channel video installation and stands
Duration: 12 min. 43 sec.
Courtesy of the artist
The Welfare State project has its origin in El Salobral, one of Europe's largest shanty towns located on the southern outskirts of Madrid. In March 2007, the Madrid City Council and the Regional Government decided that the slum would be demolished and its inhabitants rehoused.
Welfare State Series is a four-channel video installation displaying the demolition of these slum properties as if it were a sporting event. The public watches the process from its seats on the stands and cheers on the bulldozers in a hooliganish style. The project turns the destruction of the neighborhood into a show for the members of civil society. Unconcerned by considerations like the disappearance of a specific way of life, civil society celebrates the end of the ghetto as if it were a media spectacle.
The aesthetics of "ultra" supporters, the supposed personalization of consumption by means of customization (tuning, tattoos,…) and hip-hop or heavy metal music are used here as cultural references for a society that gets a kick out of the spectacle of destruction.
– Democracia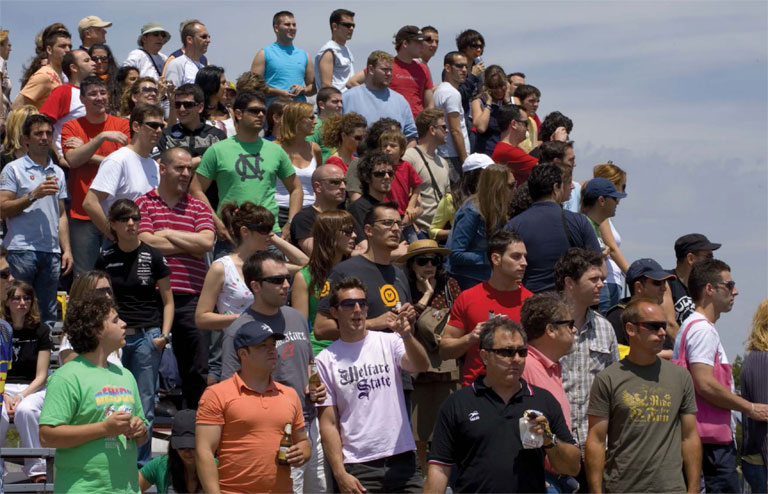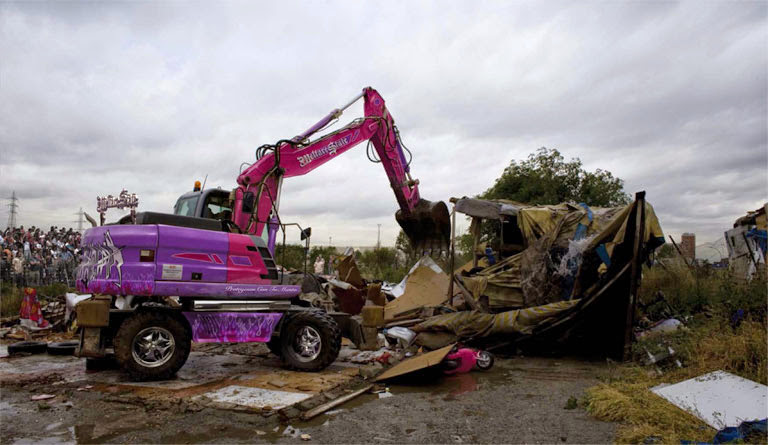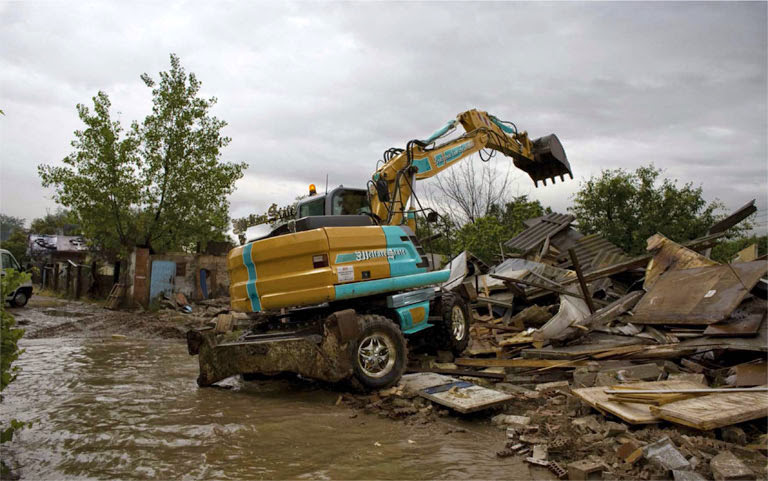 About
Democracia was formed in Madrid, Spain, by Iván López and Pablo España. Their decision to work as a group springs from the intention of engaging in an artistic practice centered on discussion and the clash of ideas and forms of action. Democracia also works in publishing (they are directors of Nolens Volens magazine) and on curatorial projects (No Futuro, Madrid Abierto 2008, Creador de Dueños). They were founders and part of El Perro group (1989–2006).
Democracia's work has been widely exhibited, including solo shows at the Hirshhorn Museum, Washington, DC (2012), and at Frankfurter Kunstverein, Frankfurt, Germany (2013). Additionally, they have been selected to participate in numerous group exhibitions, including the 10th International Istanbul Biennial, Not Only Possible, But Also Necessary: Optimism in the age of global war, Istanbul, Turkey (2007); the 6th Taipei Biennial, Taipei, Taiwan (2008); and Evento 09, Bordeaux, France (2009).