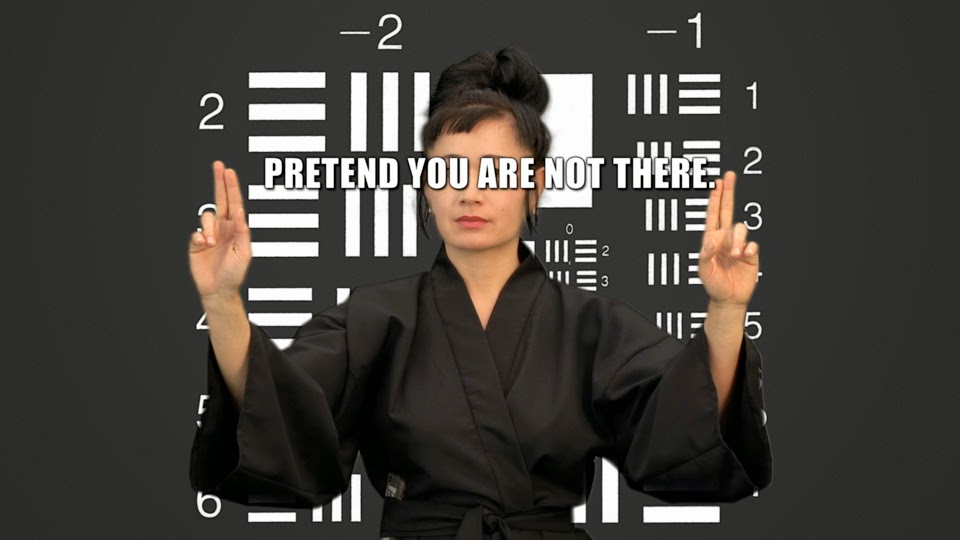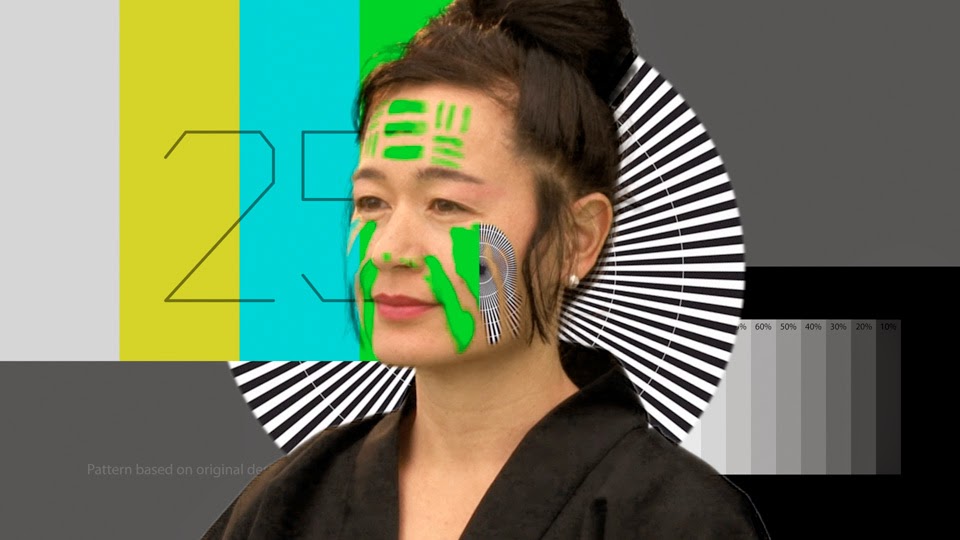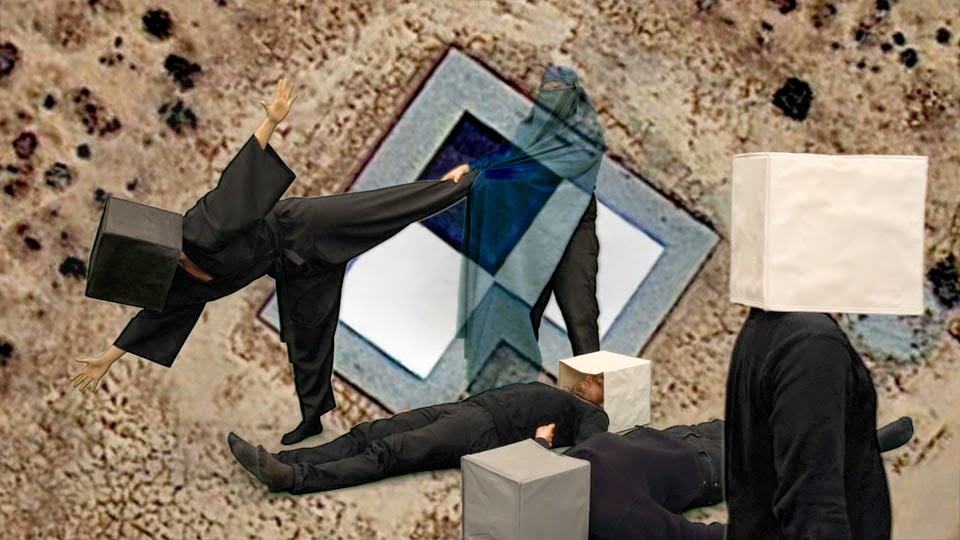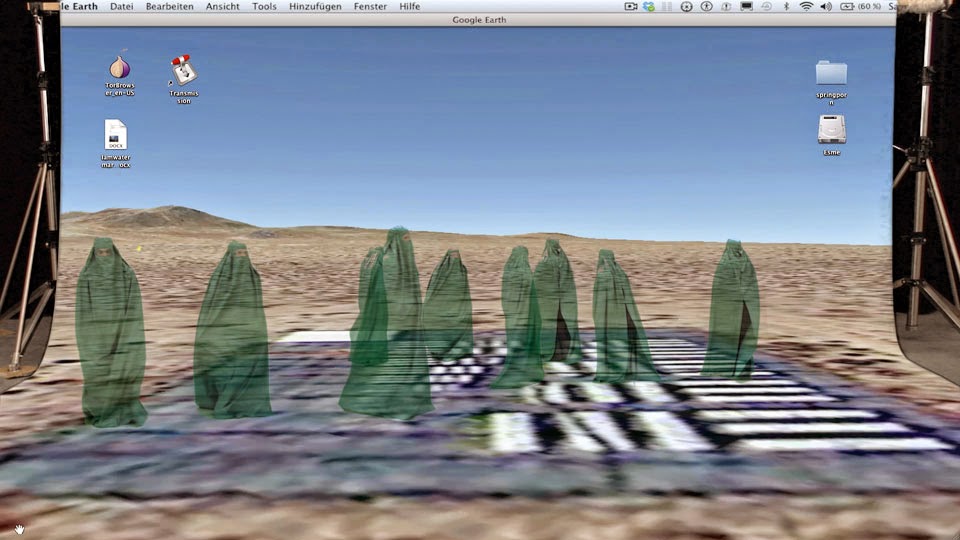 Hito Steyerl, "How Not To Be Seen. A Fucking Didactic Educational .Mov File", 2013, HD video file, single-channel, Duration: 14 min., Courtesy of the artist
Hito Steyerl
How Not To Be Seen. A Fucking Didactic Educational .Mov File, 2013
HD video file, single-channel
Duration: 14 min.
Courtesy of the artist
How Not To Be Seen. A Fucking Didactic Educational .Mov File offers techniques in tactical subversion within technological infrastructures. Using the language of YouTube tutorials narrated in a robotic voice with the authority of a BBC English accent, Hito Steyerl introduces a stark digital reality both familiar and alien. Ongyojutsu disappearing strategies are illustrated through the uncanny valley of CGI burka wearing ninjas, chroma key face paint, green screen morphsuits, and pixel-shaped headdresses.
About
Hito Steyerl's films and essays take the digital image as a point of departure for entering a world in which a politics of dazzle manifests as collective desire. This is to say that when war, genocide, capital flows, digital detritus, and class warfare always take place partially within images, we are no longer dealing with the virtual but with a confusing and possibly alien concreteness that we are only beginning to understand. Today the image world, Steyerl reminds us, is far from flat. And paradoxically it may be in its most trashy and hollowed out spots that we can locate its ethics. Because this is where forms run free and the altogether unseen and unrecognized toy with political projects at the speed of light. It is where spectacle and poverty merge, then split, then dance.
– bkw
Hito Steyerl is a filmmaker and writer living and teaching New Media at the University of the Arts in Berlin. Steyerl studied at the Academy of Visual Arts in Tokyo, the University of Television and Film in Munich, and holds a PhD in philosophy from the Academy of Fine Arts, Vienna. Steyerl has exhibited her works at Manifesta 5 (2004), documenta 12 (2007), 7th Shanghai Biennale (2008), and the Taipei Biennial (2010), as well as participating in the organization of the 3rd Berlin Biennial for Contemporary Art (2004). She has taught film theory both at Goldsmiths, University of London and Bard College, Center for Curatorial Studies in New York. Steyerl has published widely, including on websites such as e-flux and eipcp, and The Wretched of the Screen published by Sternberg Press in 2012.
xt block. Click edit button to change this text.