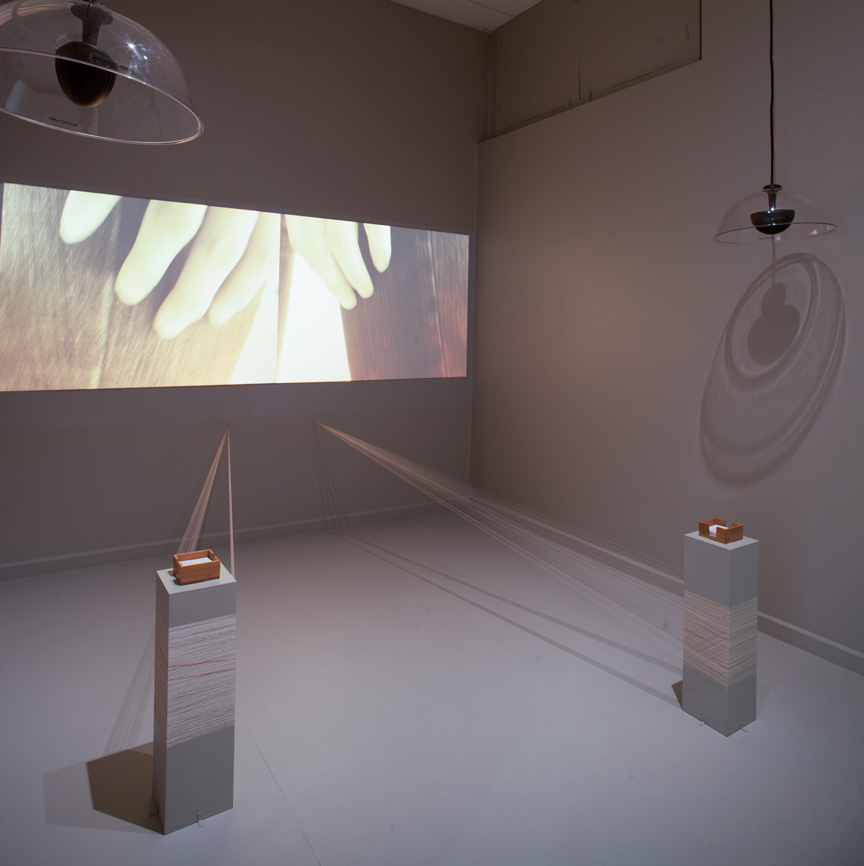 Serena Lin Bush, "Affinities", 2009 – 2012, installation with 2-channel projection and 2 concurrently running audio tracks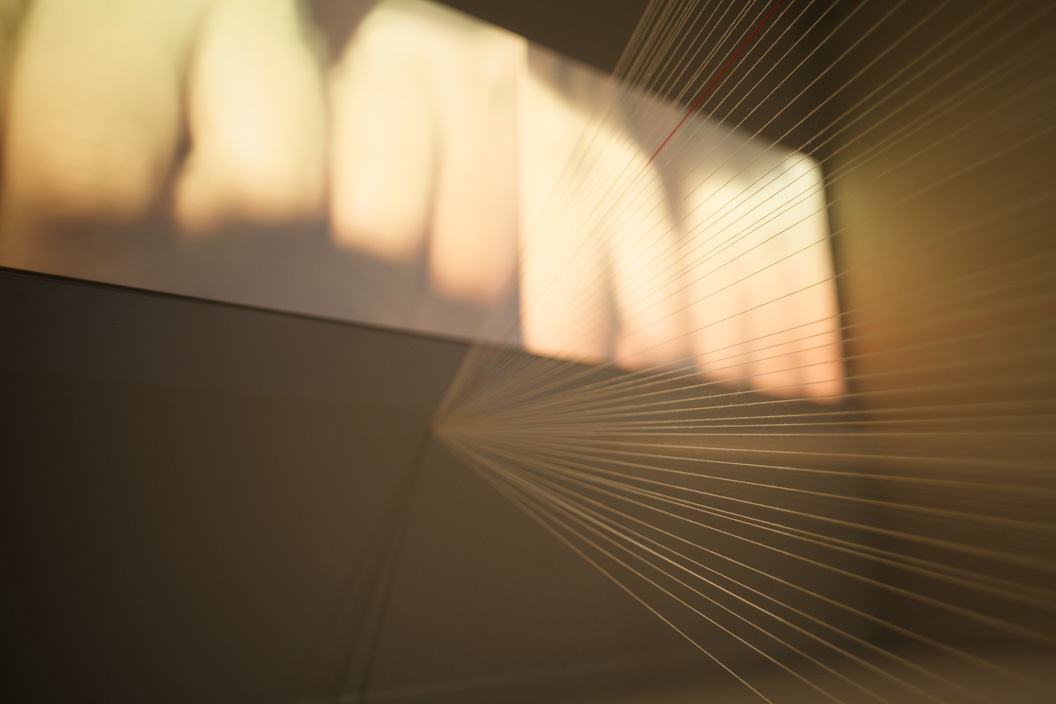 Gesture can significantly impact the way that we feel, think, and comprehend situations. Occurring both inside and outside of ourselves, movement is a ubiquitous presence, from one's hands punctuating a conversation, to internal reflexes accompanying a thought. Even the absence of movement articulates a certain palpable sensation and comprehension of feeling. We witness these micro-movements and visualize our relationships through them, understanding their meaning in a way beyond language.
– Serena Lin Bush
Affinities investigates two deep relationships – one between two of the artist's adopted children from China, and the other between longtime adult friends. Their separate narratives are joined together through a shared visual of closely cropped gestures and body movements, performed by a third set of friends. The project reveals the basic, shared touch-points in building any relationship with another person, despite vast differences in individual backgrounds and stories.
Serena Lin Bush was born in Washington, DC in 1970. She holds an MFA from the University of Maryland, Baltimore County, in Imaging and Digital Arts, and a BFA in Painting from Washington University in St. Louis, Missouri. She was included in the 2005 Texas Biennial, Austin, where she received a Juror's Choice Award, and in 2006 was selected as a finalist for an Artadia Houston Award. In 2010 the City of Houston commissioned her to create a permanent installation, Sky Light, inside the Houston Permitting Center and home of the Green Building Resource Center located in downtown Houston.