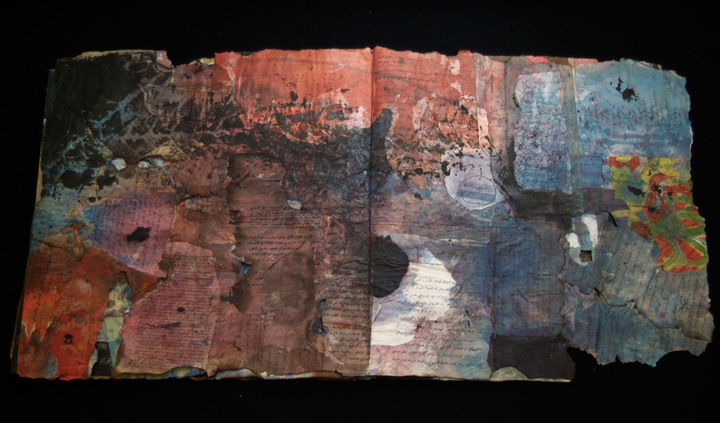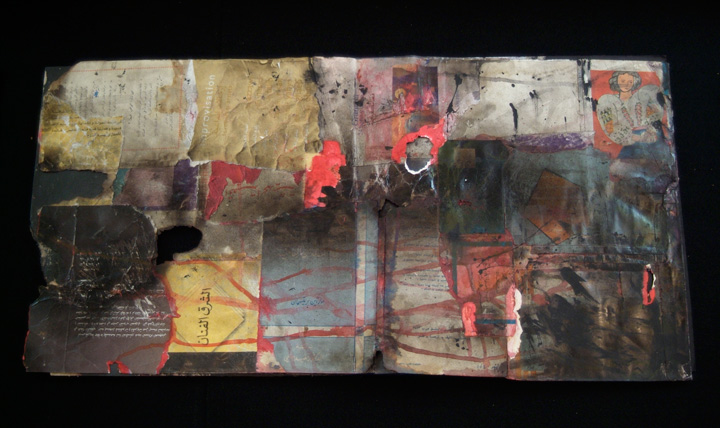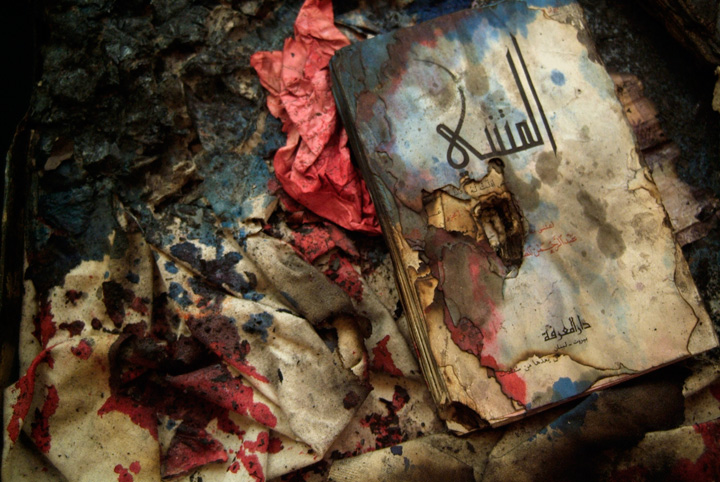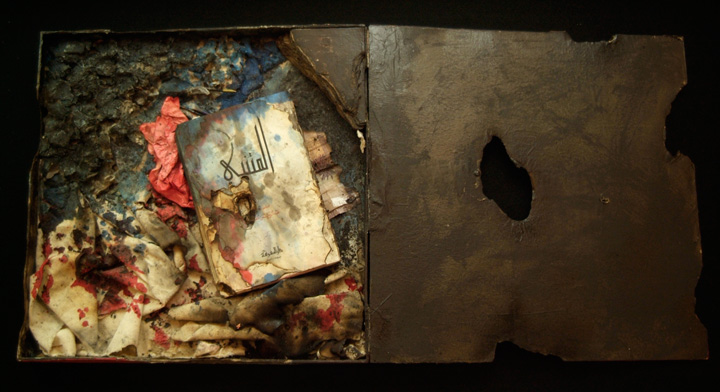 KAREEM RISAN, "Al Mutanabbi Street", 2007, mixed media on paper mounted on board cover with 4 pages, each 16.5" x 16.5", Collection of Tala Azzawi
By the Artist
Testimonies of the age
Dafatir:
A short while ago I utilized the idea of painting in a notebook to deal with important issues that I experienced in Baghdad during the war, the sanctions, and all subsequent events that destroyed the infrastructure of the country, which resulted in human and social destruction.
About Uranium Civilization:
I present these sixteen visual testimonies as an eyewitness to the depleted uranium used by the United States as a weapon of war against Iraq. It is an internationally prohibited weapon, and its aftermath was destructive and inhumane. It led to many cases of cancer and to the loss of many innocent lives in Iraq. In addition to my documentation of the event, this work is a record of my moral and human condemnation of this new civilization I called Uranium Civilization.
– Kareem Risan, Baghdad, 2004
Dafatir: Contemporary Iraqi Book Art
Translated by Nada Shabout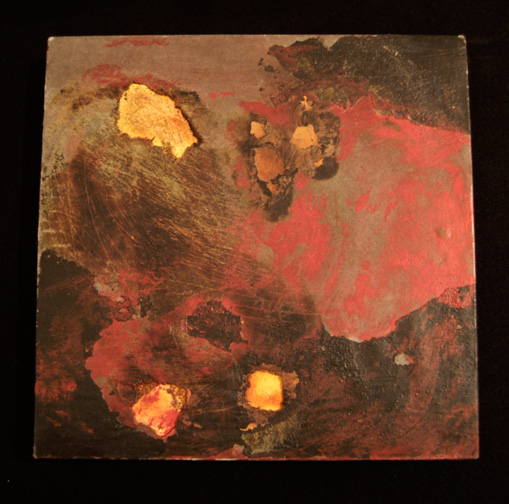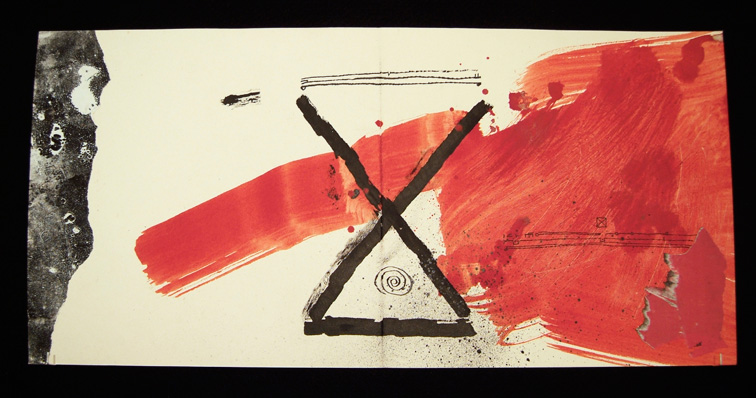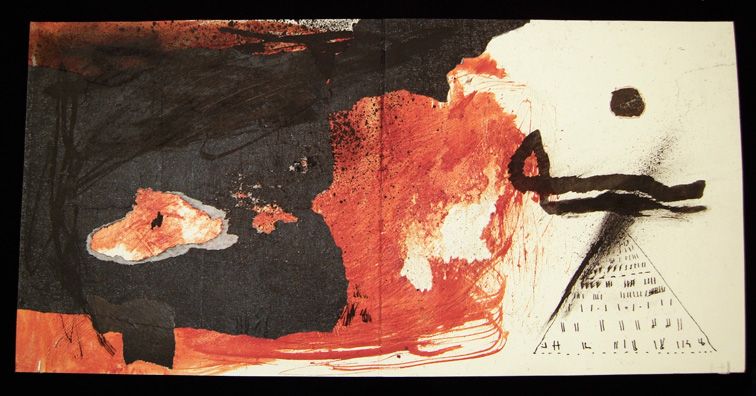 KAREEM RISAN, "Uranium Civilization", 2001, mixed media on paper cover and slip case containing unbound book with 16 folded pages, each 16.5" x 16.5", Collection of Tala Azzawi
KAREEM RISAN
born in Baghdad, Iraq, 1960.
Kareem Risan is a painter and book artist. He received a BA in painting from the Academy of Fine Arts, Baghdad in 1988. He has had solo exhibitions in galleries and cultural centers in Baghdad, Amman, and Toronto. He has participated in many group exhibitions in Paris, Tunis, London, Caracas, and in Fredrickstaad, Norway, as well as in the 1988 International Cairo Biennale, where he received a Referee Award. Kareem was included in the British Museum's exhibition Word Into Art and in the traveling exhibition Dafatir: Contemporary Iraqi Book Art in the United States. His work is included in the collection of the Khalid Shoman Foundation-Darat al Funun, Amman, Jordan; the Arab Museum of Modern Art, Doha, Qatar; the British Museum, London, UK; the Kinda Foundation, Saudi Arabia; and the Touch@Art, London, UK. His work was acquired for the collection of the Iraqi Museum of Modern Art, which has been closed due to looting during the fall of Baghdad to the US military in April 2003. Kareem is the recipient of numerous prizes from exhibitions in Iraq, Egypt, and Tunis. He currently lives in Canada.