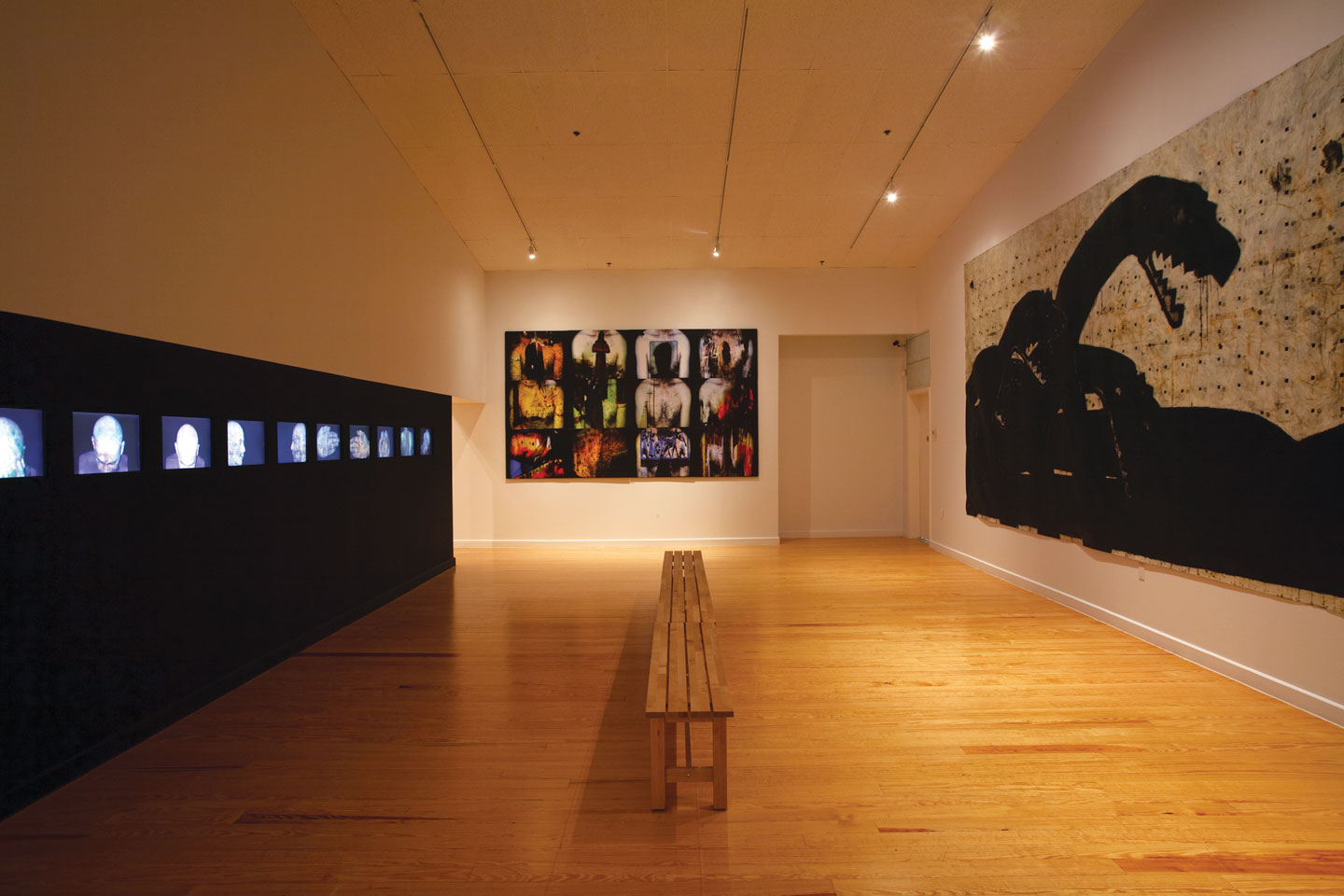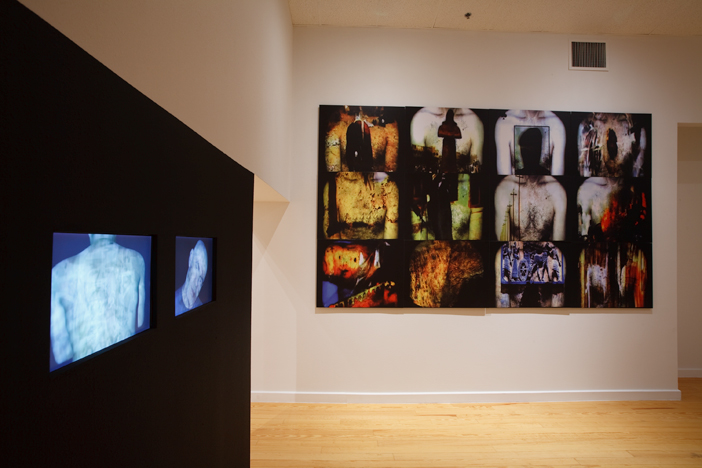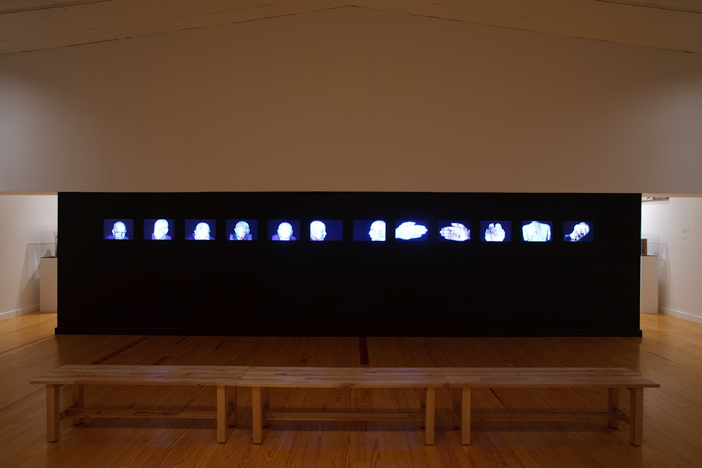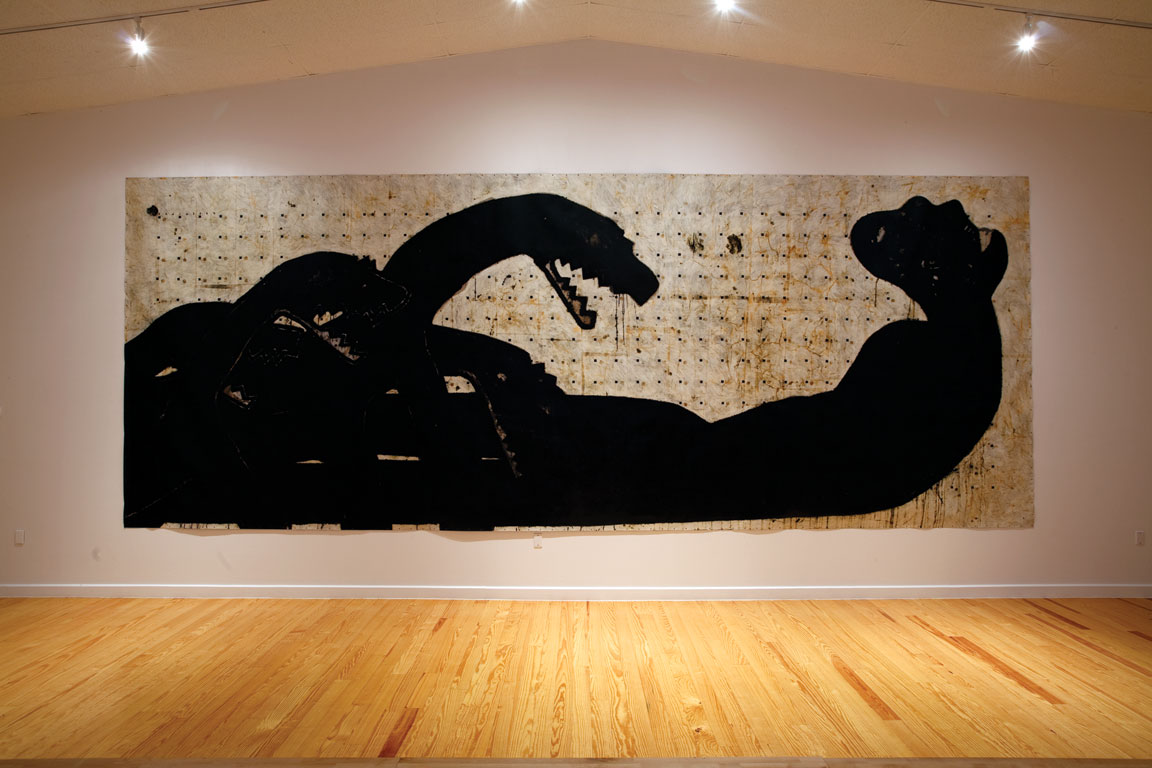 SADIK KWAISH ALFRAJI, "Born April 9th", 2009, Station Museum of Contemporary Art
Born April 9th
This exhibit is not a description of a war or a daily death lived in Iraq. It is a certificate of a plague that filled the air in the name of 'freedom,' a freedom that has been dreamed of by the Iraqis for generations. I invite you to read the picture, not to look at it.
– Sadik Kwaish Alfraji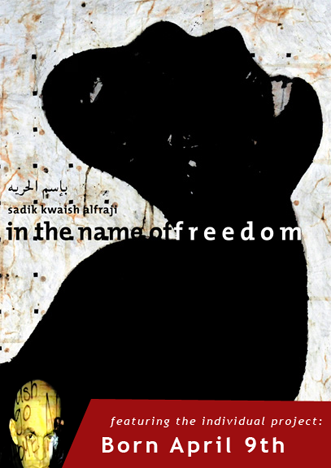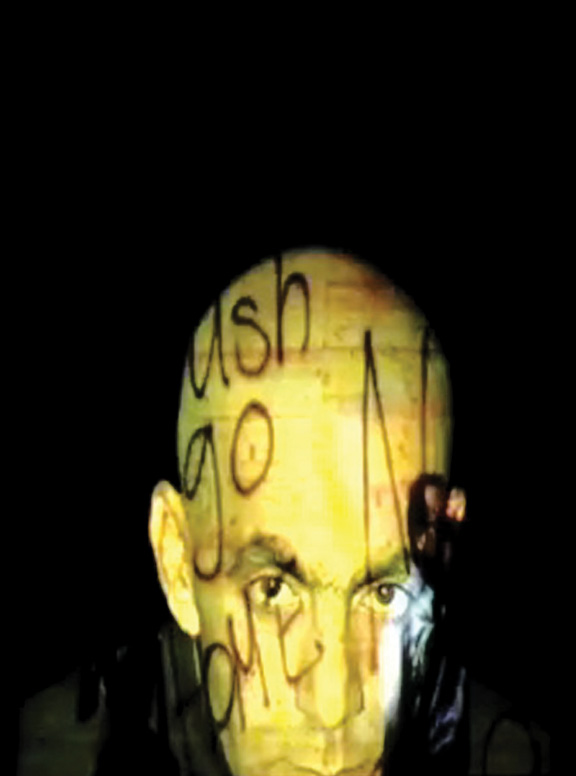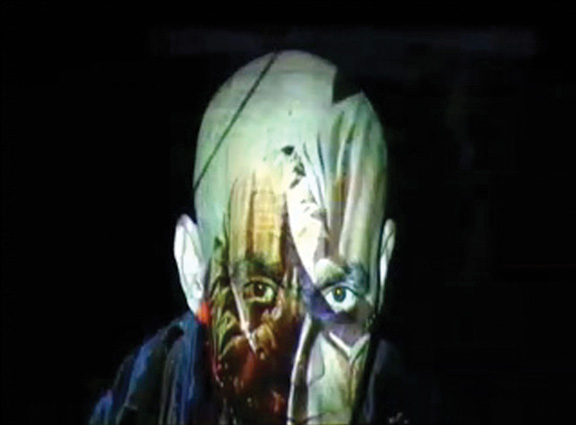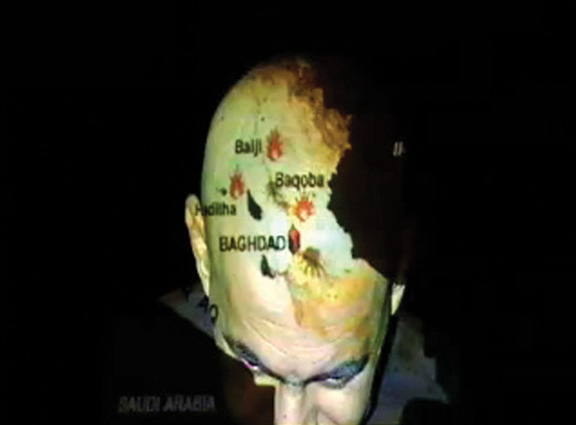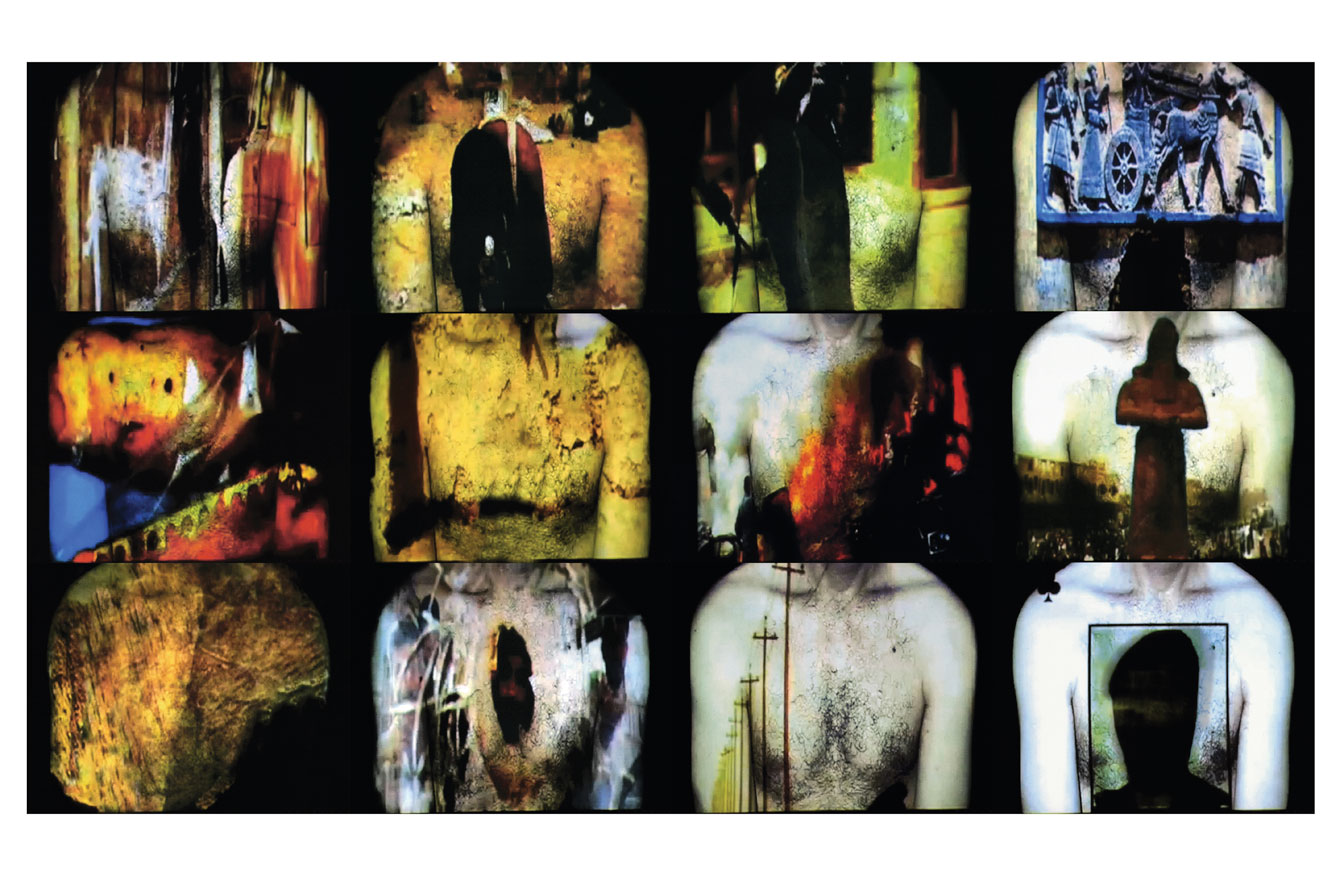 SADIK KWAISH ALFRAJI, "You Cannot Erase the Trace of War", 2008, 12 lambda prints, each 27.5" x 35.4"

SADIK KWAISH ALFRAJI, "In the Name of Freedom", 2007, ink and rice paper on canvas, 10' x 25.75'
SADIK KWAISH ALFRAJI
born in Baghdad, Iraq, 1960.
In 1982, Sadik Kwaish Alfraji received a diploma in painting from the Institute of Fine Arts, Baghdad. In 1987, he received a BA in painting from the Academy of Fine Arts, Baghdad. In 2000, he earned an advanced diploma in graphic design from the CHK Constantijn Huygens, the Netherlands. Sadik is a visual artist, printmaker, and designer, and has studied both art and philosophy. He has participated in group exhibitions in The Hague, Vilnius, Sofia, Washington, DC, Amsterdam, London, St. Petersburg, Vienna, Helsinki, and Seoul, among other international venues. His work has been presented in solo exhibitions in London, Amman, and Baghdad; in Kampen and Sommelsdijk in the Netherlands; and in Dearborn, Michigan. His work is included in the permanent collections of the Khalid Shoman Foundation-Darat al Funun, the National Gallery of Fine Arts, and the French Cultural Center in Amman, Jordan; the Novosibirsk State Art Museum in Russia; and the Cluj-Napoca Art Museum in Romania. Sadik currently lives in Amersfoort, The Netherlands.