Mary Tuma's dresses make notice of the absence of the human form, and by so doing, provide a metaphor for the status of a people who are known more for the shadow they cast on current events than for their own personalities and culture. Tuma teaches art at The University of North Carolina at Charlotte.
Homes for the Disembodied
This is a tribute to Palestinian women who provide strength in terrible circumstances, but who receive little recognition. A place for the spirits of those forced out of Jerusalem to dwell. The dresses are sewn from one continuous 48 meter length of fabric.
Mary Tuma
Mary Tuma
Born 1961, Oakland, CA.
education. MFA, University of Arizona, Tucson, AZ
Humboldt State University, Arcata, CA
Fashion Institute of Technology, New York, NY
BS, University of California, Davis, CA
American University in Cairo, Egypt
Lives in Charlotte North Carolina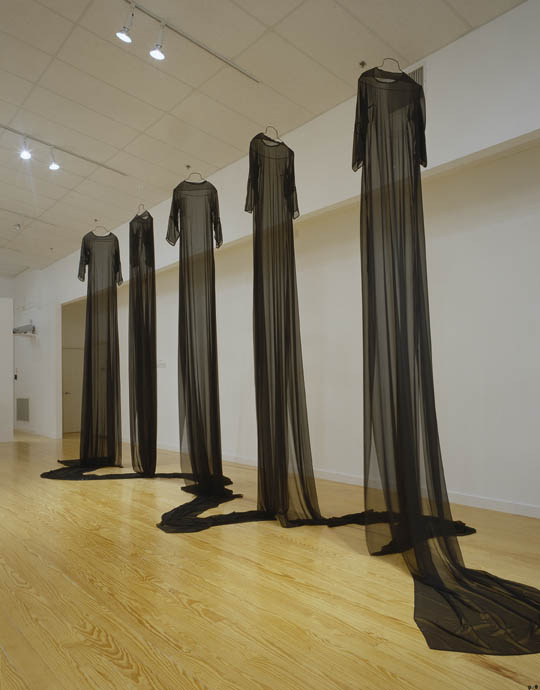 Mary Tuma, "Homes for the Disembodied", 50 continuous yards of silk, 2000