(RICHARD MOCK – USA)
Quivers, 2002 – 2004
Richard Mock describes himself as an editorial printmaker.  He is best known for hundreds of linoleum cuts which he made to accompany articles in the Op Ed pages of the New York Times from 1978 to 1996.  His prints are distributed worldwide through the Cartoonists and Writers Syndicate. Mock said of his series:
When the Supreme Court gave the election to Bush… I knew this was going to be a political illustrator's paradise, so much so [that] I find it hard to keep up with the catastrophic climate.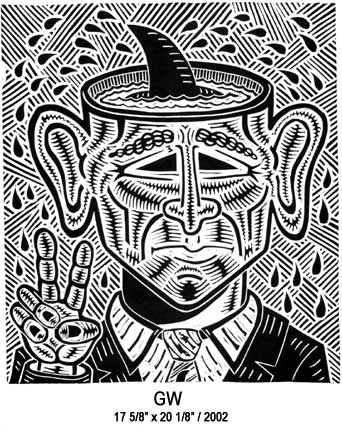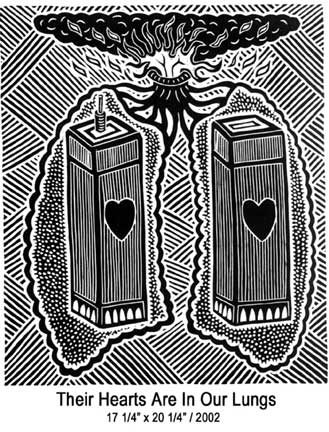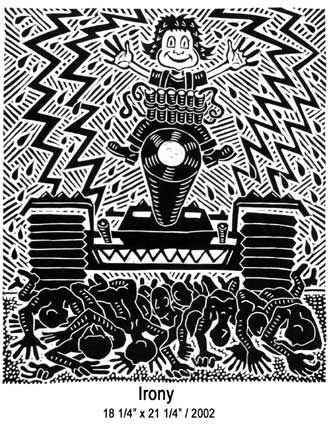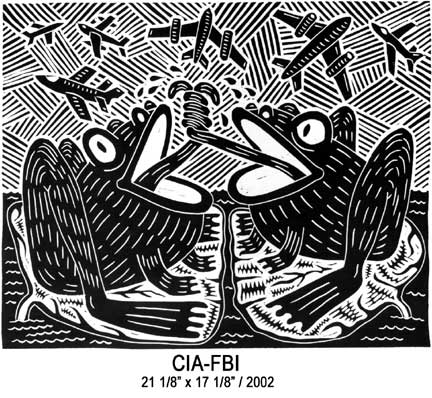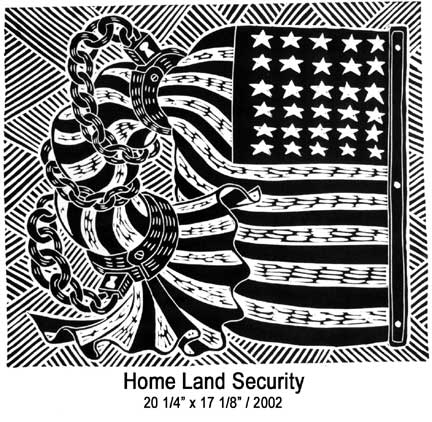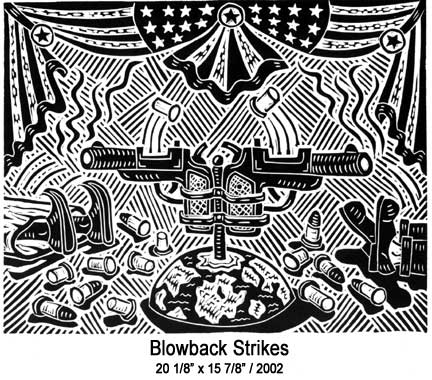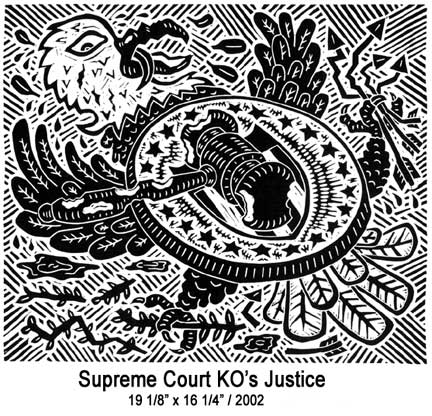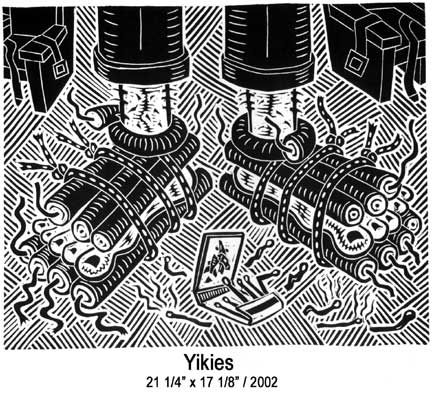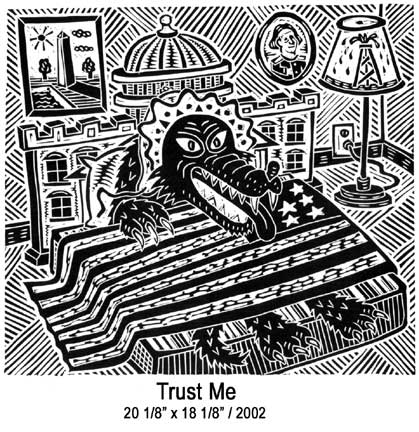 For Richard Mock, the prints selected for this exhibition are limited to those produced after 9/11.  They chronicle the single event that was destined to become the most horrific example of terrorism that the West has ever experienced and the attempts of the conflicted nation and its leaders to come to grips with it.