MAY 25, 2013 – SEPTEMBER 14, 2013
CALL IT STREET ART, CALL IT FINE ART, CALL IT WHAT YOU KNOW
Station Museum of Contemporary Art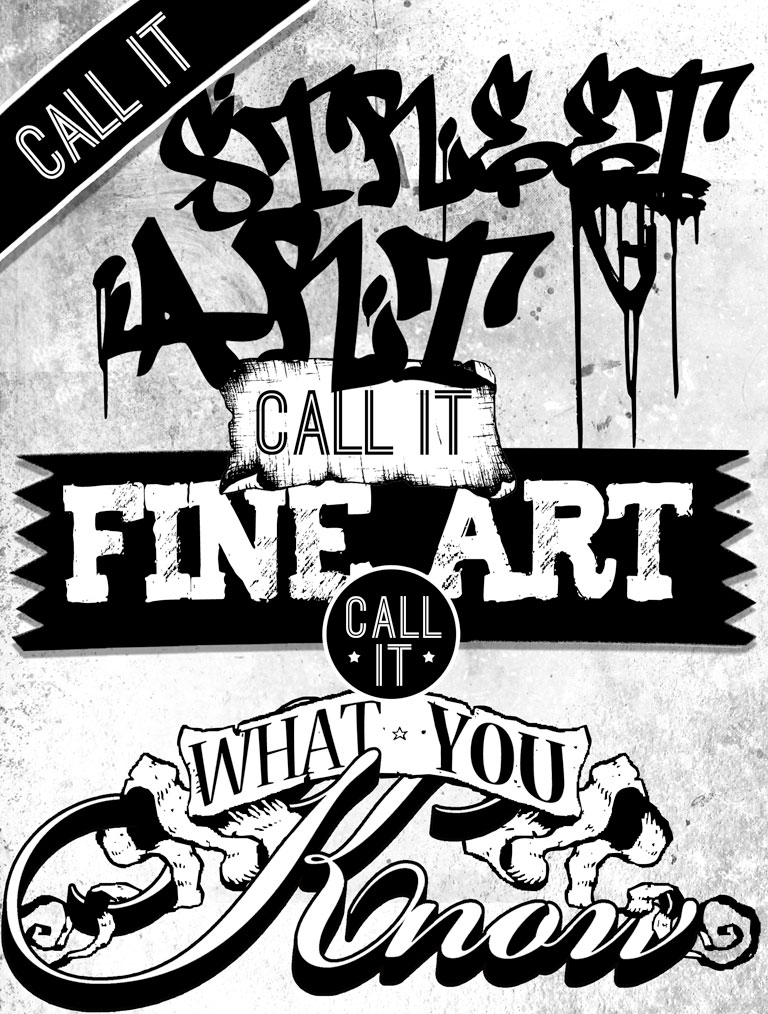 CALL IT STREET ART, CALL IT FINE ART, CALL IT WHAT YOU KNOW
MAY 25, 2013 – SEPTEMBER 14, 2013
---
Participating Artists:
ANAT RONEN
LEE WASHINGTON
MICHAEL C. RODRIGUEZ
DUAL
SKEEZ181
DECK WGF
SEBASTIEN "MR. D" BOILEAU
THE DEATH HEAD
EYESORE
EMPIRE I.N.S.
DANIEL ANGUILU
ANA MARÍA
ACK!
TATUM ONE
ANGEL QUESADA
SODE
VIZIE
KC ORTIZ
WILEY ROBERTSON & BRYAN COPE
Featuring: LEE CARRIER for the Texas Art Education Association
---
Call It Street Art, Call It Fine Art, Call It What You Know is an exhibition of twenty-one graffiti and mural artists recognized for their work in public spaces across the city of Houston. Their art reflects the politics of claiming access to the city environment.

Most of the artists are self-taught. They exhibit the moral dignity and the mastery of an art that lie outside the academic and commercial tradition of fine art. In other words, because they are free of the conventions of the commercial gallery system and the university, they are able to develop visual ideas and forms in new, powerfully energetic ways. Their work is a measure of the raw creativity of the community, and their subject matter deals with issues that are both personal and of general interest to an extremely diverse multi-cultural community.

While all of the work is connected in one way or another to traditional street art, it is different—it is street art that has become fine art. It is Houston's own novel extension of that tradition. As such, it is an important new contribution to contemporary art in Houston and another sign of the cultural vitality of this important city.
---